Middle East Investment Summit 2021 (Dubai) 10-11 Nov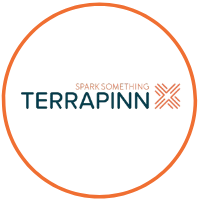 In its 22nd year, the Middle East Investment Summit continues to be the conference of choice for regional and global sovereign wealth funds, family offices, private and institutional investors, high-level fund managers and economists.
It provides the ultimate platform for industry professionals to network, strategize and learn from prominent global leaders, alongside their peers and colleagues.
With a 2:1 investor to fund manager attendee ratio, the Middle East Investment Summit is the best opportunity in this region to do business, engage with investors and meet asset allocators from across the region. Middle East Investment Summit brings you face-to-face with key clients and prospects on a regional and international scale.
Category
Listed in: Pension Funds Conferences, Investment Consultants Conferences, US Pension Funds Conferences, Other Institutions Conferences, Endowments and Foundations Conferences, Private Wealth and Family Offices Conferences, Middle East Investors Conferences, SWFs and Central Banks Conferences, Institutional Asset Managers Conferences, Insurance Companies Conferences, Investment Process Conferences, ESG and Ethical Investing Conferences, Stock Selection and Analysis Conferences, Asset Allocation and TAA Conferences, Markets Outlook Conferences, Emerging Markets Outlook Conferences, Stocks and Sectors Outlook Conferences, Global Economic Outlook Conferences, Global Strategy Outlook Conferences, Alternative Asset Classes Conferences, Private Equity and VC Conferences, Commercial Real Estate Conferences, Other Alternative Investments Conferences, Canadian Pension Funds Conferences, Australian Superannuation Conferences, Asian Pension Funds Conferences, Commodity Markets Outlook Conferences.