Webinar: 04 October 2023, 10am ET Join Roger Aliaga-Díaz, Ph.D., Vanguard Chief Economist for the Americas and…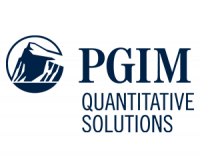 The most likely economic scenario is modest US growth heading into 2024, with a lower risk of recession in the…
Since reaching a short-term high in January, CME Group's Aluminum futures contract has trended broadly lower. This…
There are signals, including some from our own retirement-plan data, that show hiring continued slowing in August.
HIGHLY RATED
Since the middle of 2020, large investment banks have called commodities...
Here are key pieces of research which CIOs from North America to China, from Norway to South Africa…
Latest data shows that ESG funds suffered record outflows in August. Does this signal a serious...