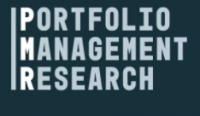 What are the liquidity costs for reballancing an index?
Dividends play an important role in generating equity total return. Since 1926, dividends have contributed…
Climate change, resource scarcity and the transition to a low-carbon economy are creating robust, long-term demand…
State Street Investor Confidence Index provides an objective, quantitative measure of global risk tolerance of the…
HIGHLY RATED
ETFs remain an attractive proposition for global investors...
The ancient rite of pitching hands-on stock selection and passive index investing...
This selection offers investors practical and timely insights into various benchmarking...