Virtual Event 26-28 Jan 2021: Pension Bridge Alternatives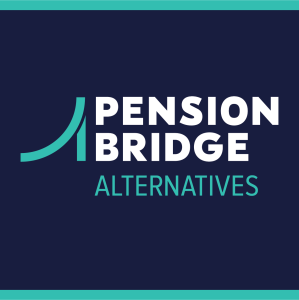 The Pension Bridge Alternatives is taking place virtually over the course of 3 half-days from January 26th – 28th. Designed specifically for senior executives within the alternatives sector, the event will focus on capital preservation, with an aim to understanding the long-term impact of COVID-19 on the alternative investment landscape.
There will be multiple thought-leading discussions from top investment experts, including a keynote address from Jonathon Grabel, CIO at LACERA, who at the start of the crisis in March was famously bullish about maintaining the plan's exposure in the sector.
5 key questions the event will answer
Are we Early in the Distressed Cycle? Which Sectors, Strategies and Geographies will create the Best Opportunities?

What can Investors do to Protect their Portfolio for a Prolonged Recession and Downturn?

Which Hedge Fund Strategies are Most Appealing over the Next Few Years? Non/Low Correlated Strategies?

How should a Multi-Asset Strategy be Structured to Thrive in Today's Environment?

What Infrastructure Opportunities will this Crisis provide Investors? Will Digital Infrastructure Emerge?  

In addition, to ensure you can still have those valuable conversations that are a key feature of attending the in-person event, Pension Bridge have introduced a program of short, introductory 1-2-1 meetings throughout the schedule. For allocators and consultants who have not been able to conduct normal on-site manager due diligence meetings this year, these are a great opportunity to meet with those organizations that you find of particular interest.
Pension Bridge are expecting to draw in a record audience this year of more than 300 pension funds, endowments, foundations, family offices and consultants, with a maximum capacity of 100 manager firms.
Email links
Category
Listed in: Pension Funds Conferences, DC Pensions Conferences, Investment Consultants Conferences, Pensions Administration Conferences, DB Pensions Conferences, US Pension Funds Conferences, Endowments and Foundations Conferences, Private Wealth and Family Offices Conferences, Institutional Asset Managers Conferences, Stock Selection and Analysis Conferences, Asset Allocation and TAA Conferences, Stocks and Sectors Outlook Conferences, Global Strategy Outlook Conferences, Alternative Asset Classes Conferences, Hedge Funds Conferences, Canadian Pension Funds Conferences, Risk and Portfolio Construction Conferences.