Virtual Event 26 Apr - 7 May 2021: Gaining the Edge - Global Virtual Cap Intro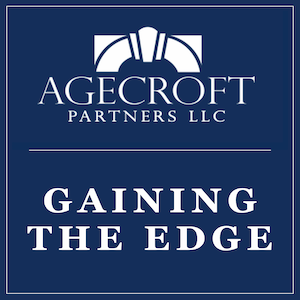 Gaining the Edge - Global Virtual Cap Intro 2021 seeks to be the largest and highest quality virtual capital introduction event in the alternative investment industry, while also promoting diversity within the industry and raising money for charities that benefit at-risk youth.
The first virtual cap intro event held in October 2020 had approximately 1,000 alternative investment professionals participate. Agecroft Partners expect their spring 2021 event to be significantly larger. Gaining the Edge - Virtual Cap Intro leverages the success of Gaining the Edge - Hedge Fund Conferences, which sold out all six of its events and Gaining the Edge - Hedge Fund Educational Webinar Series, which has had over 5,000 alternative investment professionals register, including over 2,000 investors/allocators. ​
Agecroft will be promoting diversity within the alternative investment industry by offering significant discounts to firms that promote diversity through majority ownership or employment and allowing investors to easily find and identify these managers in the scheduling portal. 
Gaining the Edge will donate $1,000 for every ten meetings that take place to select charities that benefit at-risk youth. The more meetings that take place, the more money that will be donated to charity. To date, Gaining the Edge LLC and Agecroft Partners have donated over $2.5 million dollars to these organizations.
Agecroft view Gaining the Edge - Global Virtual Cap Intro as complementary to other leading virtual cap intro events due to the low overlap of managers and investors that participate. 
Agecroft Partners, selected 12 years in a row by HFM Week and/or Hedgeweek as the top hedge fund marketing firm in the industry will be helping to make the event a success. The success of any capital introduction event starts with the quality of investors. High-quality investors attract high-quality managers, which increases the level of participation from each. Agecroft is uniquely positioned within the industry to help with this event because their primary business has developed a strong reputation and enduring relationships with institutional investors around the world. In addition, they have created one of, if not the largest, investor networks in the industry.
Category
Listed in: Investment Consultants Conferences, US Pension Funds Conferences, Endowments and Foundations Conferences, Private Wealth and Family Offices Conferences, SWFs and Central Banks Conferences, Institutional Asset Managers Conferences, Insurance Companies Conferences, ESG and Ethical Investing Conferences, Asset Allocation and TAA Conferences, Global Strategy Outlook Conferences, Alternative Asset Classes Conferences, Hedge Funds Conferences, Canadian Pension Funds Conferences.