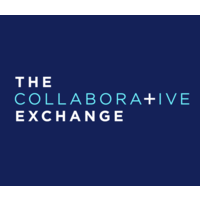 The Investment Forum, in its 12th year of existence, is South Africa's premier thought-leadership event for investment professionals.
In 2022, we will see the return of The Investment Forum back to its roots as an in-person event. Once again The Collaborative Exchange has managed to secure some of the brightest minds in investment management from across the globe.
These experts will share their insights into a wide array of subject matter, covering geopolitics, macro-economic predictions, fiscal stimulation and money supply, new thematic investment trends, vaccine implementation and the impact of developed and developing economies as well as specific views on the likely performance of various asset classes.
2021 was a year of aggressive and sustained policy intervention that underpinned financial markets. Central banks fought the pandemic with cheap cash and printed money as a way to recover. Risk hunting venture capitalists fed an IPO boom and projects enjoying incubation financing exploded.
2022 looks to be a watershed year and, arguably, the world is on the precipice of "normalisation". However, there is still a plethora of risks at stake, and global recovery could be stymied by variances of COVID-19 and rampant inflation. The Ukraine/Russian crisis is also causing jittery stock markets and the "flight to safety" could be the theme of 2022.
Join the 2022 Investment Forum for the latest thought leadership and market-leading insights on Tantalizing New Dawns!
Category
Listed in: Investment Consultants Conferences, Middle East Investors Conferences, Institutional Asset Managers Conferences, Stock Selection and Analysis Conferences, Asset Allocation and TAA Conferences, Emerging Markets Outlook Conferences, Stocks and Sectors Outlook Conferences, Global Economic Outlook Conferences, Global Strategy Outlook Conferences, Debt and Credit Outlook Conferences, Fixed Income and Treasury Conferences, Risk and Portfolio Construction Conferences.