Webinar 5 Aug 2020: Episode 10 - Views on Hedge Funds from Endowments and Foundations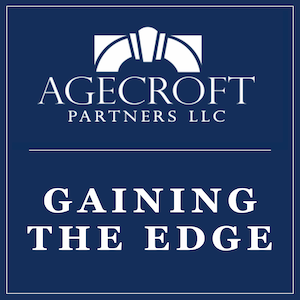 Episode 10: Views on Hedge Funds from Endowments and Foundations
In the 10th instalment of Gaining The Edge's Hedge Fund Educational Webinar Series, host Don Steinbrugge, CFA, Founder and CEO, and Douglas R. Rothschild, President of Agecroft Partners will be joined by 5 leading institutional investors:
Helmsley Charitable Trust, Al Kim, CFA, CAIA, Director of Investments
Kansas State University Foundation, Paul Chai, CFA, CAIA, Director of Investments
Stony Brook Foundation, David Marcus, Chief Investment Officer
Texas Tech University System, Dan Parker, Deputy Chief Investment Officer
University of Nebraska Foundation, Brian Neale, Vice President of Investments
Gaining the Edge webinars are live, interactive, and allow participants to submit questions. It is also 100% educational in nature. Speakers are not permitted to promote any product during the presentation.
The webinar series is also complimentary to investors that allocate to hedge funds, their advisors/consultants, and other industry professionals. With that, participants are encouraged to make a donation to charities that benefit at risk children. All profits from the webinar series and conferences are donated to these charities. To date, Agecroft has been able to donate over $2 million in proceeds