Inside ETFs (Hollywood, FL) 26 - 29 Jan 2020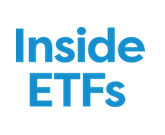 Join over 2,300 financial advisors, institutional investors, asset managers, hedge funds and academics at Inside ETFs 2020, the world's leading ETFs event.
You'll participate in top-level conversation with 200+ expert speakers and receive 4 full days of inspirational content to help you differentiate your business and succeed in today's challenging market.
Network and build connections with the ETFs community at evening events, networking lunches and through the Brella matchmaking app, allowing you to message other delegates and book meetings in advance.
Please visit the event website to view the agenda, full speaker line-up and to register your place online. 
Alternatively, email register@knect365.com or call +1 888 670 8200.
Discount for Savvy Investor members
Email links
Category
Listed in: Investment Consultants Conferences, US Pension Funds Conferences, Endowments and Foundations Conferences, SWFs and Central Banks Conferences, Institutional Asset Managers Conferences, Insurance Companies Conferences, ETFs and Funds Conferences, Index Investing Conferences, Canadian Pension Funds Conferences, Risk and Portfolio Construction Conferences, Regulation and Compliance Conferences.