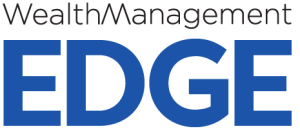 Now in its third year, Wealth Management EDGE is a platform event bringing together InsideETFs, WealthStack and RIA Edge, covering investments, wealthtech/innovation and growth. The EDGE stage is a place for convergence – between investment management, technology and strategies to grow your business. EDGE is a way to connect the C-Suite (CIO, CEO and CTO) to drive conversation across the business and deliver organizational growth. EDGE is for the industry's elite advisors, and more specifically, is designed for the largest, fastest growing and most influential RIA firms. Edge is strategically positioned for companies that support and empower RIAs.
This upcoming May in Hollywood Beach, FL, EDGE will be bringing an event experience specifically designed for financial advisors and leaders of advisory firms who are looking to strategically accelerate the growth of their businesses – and ultimately position themselves among the industry's elite firms.
The development of the Wealth Management EDGE experience is driven by three transformational changes that are re-defining and re-shaping financial advice:
1. Convergence and Customization: Financial advisors have more options than ever for developing personalized portfolios for their clients. Innovations in ETFs, ESG and direct indexing are allowing advisors to deliver more customized solutions than ever before – and the rise of digital assets has also introduced a host of new opportunities and risks that every advisor must now understand.
2. Technology Enabled: At the same time, advancements in WealthTech are enabling advisors to improve their operations and efficiency, analyze and assess new investment opportunities and transform a practice into a true wealth management platform.
3. Practices to Platforms: The alignment of RIA Edge, Inside ETFs and WealthStack will address each of these issues, and more, all with a single goal in mind: To help forward-looking advisors understand how to position their businesses for their next wave of growth.
Discount for Savvy Investor members
Email links