Virtual Event 22-23 Sep 2021: Private Debt Investor New York Forum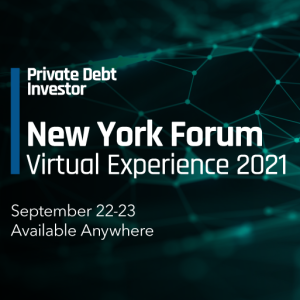 On September 22-23, the Private Debt Investor New York Forum will bring together senior professionals engaged in the continued expansion of private debt as an asset class for a live and interactive virtual conference. The Forum enters its eighth successful year as the premier platform for investors to discuss how private credit strategies fit into their investment portfolios.
Attending the Private Debt Investor NY Virtual Forum will enable you to:
Engage with private debt professionals and institutional investors to cultivate new business relationships
Hear how firms are differentiating themselves in this highly competitive and dynamic market
Debate on best practices and return strategies across the private debt and credit asset class
Participate in a wide range of impactful discussions in various formats that include off-the-record think-tanks, sector focused breakout sessions and fireside chats with industry leaders
Category
Listed in: Pension Funds Conferences, Investment Consultants Conferences, US Pension Funds Conferences, Endowments and Foundations Conferences, Private Wealth and Family Offices Conferences, SWFs and Central Banks Conferences, Institutional Asset Managers Conferences, Insurance Companies Conferences, ESG and Ethical Investing Conferences, Infrastructure Investment Conferences, Private Equity and VC Conferences, Commercial Real Estate Conferences, Debt and Credit Outlook Conferences, Canadian Pension Funds Conferences, Fixed Income and Treasury Conferences.