Virtual Event 20 Oct 2020: Global Investors Making Transparency Possible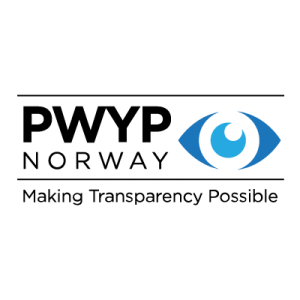 Finance Norway, Storebrand, NORSIF, KLP, Global Financial Integrity (GFI), Oslo Metropolitan University and PWYP Norway are hosting an investor digital conference on the 20th October 2020, online.
This conference will focus on "Quality of Information. Quality of Reporting" and will gather interested actors wishing to be a part of an international environment discussing the direction, quality and development in the area of tax and transparency. Speakers include representatives from OECD, NBIM, Shell, Morgan Stanley, Sustainalytics, APG Asset Management, Global Reporting Initiative (GRI), Anglo America, UN PRI, Oxfam and more.
The conference is open for all audience and free of charge.
Email links