Webinar: Portfolio Construction Strategies (Nuveen, 2022)
Lucie Coates,

Head of Event Partnerships

|

15 Mar 2022
Updated 20 Jul 2022
WATCH NOW: Portfolio Construction Strategies
What's next for the 64% of institutional investors who plan to re-think their portfolio construction strategies?
Institutional investors are grappling with new risks, from the transition to a low carbon economy to the rapid impact of reputational/headline risk. And at the same time, they have to grapple with an environment of low yields, rising rates, inflation and volatility. With this backdrop, it may not be surprising that 64% of institutions indicated in Nuveen's recent survey that today, more than ever, there is a greater need to completely re-think how they approach portfolio construction strategies.
Nuveen asked 800 institutional investors and consultants around the world how they are positioning their portfolios to meet near-term return targets in this challenging environment and what they think the next frontier of investing holds. Join Nuveen experts to explore:
Where institutions are going for yield and how they're changing their portfolio construction strategies.
What the climate priorities are for the next two years and what the next frontier for ESG investing is.
How institutions are expressing social factors through investments and addressing diversity both internally and with their partners.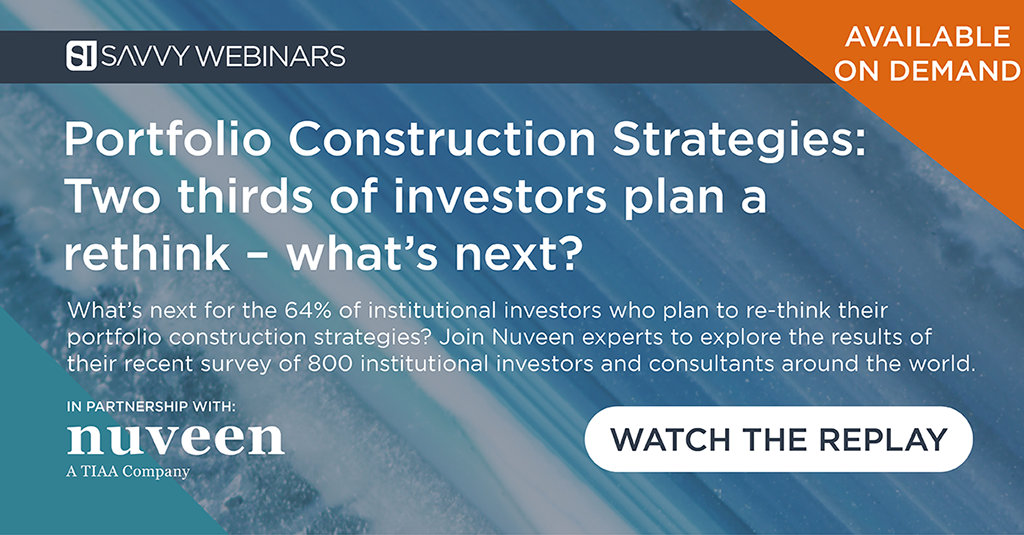 CLICK TO WATCH: Portfolio Construction Strategies