Real Estate: A resilient inflation hedge
Featured Papers and Interviews With Industry Thought Leaders
Over the past year, investors have witnessed a strong upswing in real estate activity, and this is set to continue for most parts of the sector. The global coronavirus pandemic created divides in performance between various areas in the asset class, with notable winners being logistics and suburban properties, and the losers being hospitality venues and retail outlets.
READ NOW: Real Estate: A resilient inflation hedge (Special Report, 2022)
As an asset class, real estate enables investors to diversify their portfolios as it is often negatively correlated with other asset classes, whilst also acting as a hedge against inflation. Real estate also provides investors with guaranteed, stable income because the bulk of the income is derived from long-term contractual leases.
For real estate investors, the biggest potential risk stems from solely focusing on their home geographies and ignoring some of the benefits that other regions can offer. A broader geographic exposure offers not only the benefits of diversification and downside protection but the potential to benefit from stronger growth in other regions.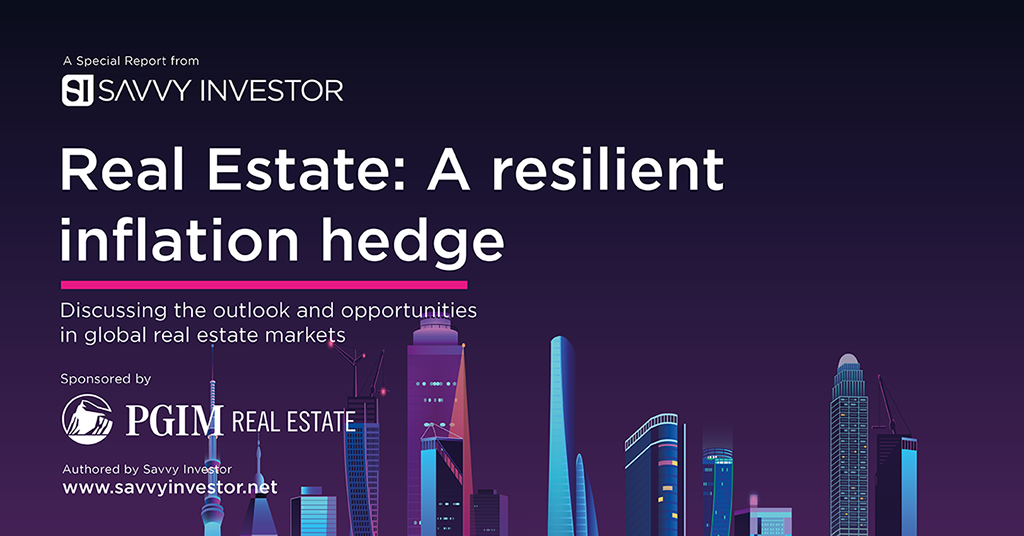 This Special Report provides an overview of the real estate market, and discusses how the current economic environment is expected to impact the real estate sector. The report also highlights the benefits of real estate debt and how investors can incorporate it within their portfolios.