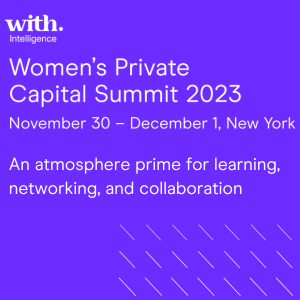 Join With Intelligence for the 15th annual Women's Private Capital Summit on November 30 – December 1 at the Convene, 225 Liberty Street in New York City.
Situated in the heart of the financial district, amidst all its hustle and bustle, this is a high energy, business-focused event, where attendees come to get deals done and make long-lasting professional connections.
Taking place at the end of year, join 400 of your peers to take stock of what has happened throughout 2023 – the learnings and challenges; the successes and failures; the highs and the lows – and come away with new relationships and inspiring ideas that will allow you to kick start your 2024.