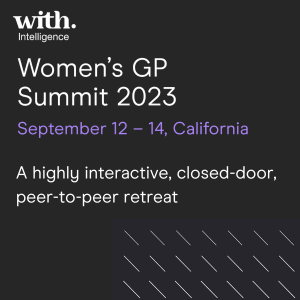 Join With Intelligence for the Women's GP Summit on September 12-14 at the Four Season Westlake Village in California.
Hear from industry leaders who have already climbed the proverbial ladder on how they've advanced their career and where the private equity industry is headed. We are expecting 200 women from across the private markets industry - an even balance of dealmakers, investor relations professionals and administrative team members - in attendance.
It is the place to be if you are looking to learn what it takes to rise up the ranks and become a firm leader.