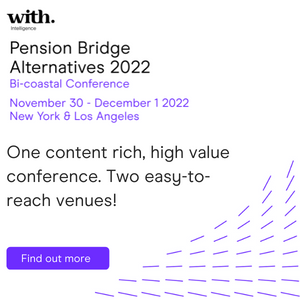 New York City & Beverly Hills, USA
The 2022 Pension Bridge Alternatives returns in-person this fall in not one, but two locations - running simultaneously out of both Los Angeles and New York on November 30 – December 1.
Harnessing the latest high-definition broadcast technology, our unique and fully immersive experience will allow you to participate in discussions on timely hedge fund and private market topics and connect with peers, clients and colleagues in both your local location, and from across the rest of the US.
Over 200 investors and consultants are expected to be attendance split more or less equally between the two cities.
Click here to learn more.