Webinar 2 Nov 2021: What Are the Main Macroeconomic Themes for 2022 and Beyond?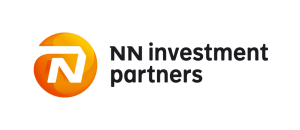 Register now for this series of three interactive outlook sessions designed to help investors Get Ready for the most pressing topics and biggest opportunities in 2022. This three-day event runs from 19 October - 2 November.
As a special invitee to these live outlook 2022 events, you can participate in the discussions as they happen, with live voting on the presentations and an open chat to share your views and ask questions. You are welcome to join the discussion with full interactive capability - or watch later at your own convenience if you prefer.
Discover the main macroeconomic themes for 2022 and beyond.
What will be the driving factors for markets?
How will anticipated geopolitical changes and inflation make a difference?
Looking forward, what does this mean for asset allocation and investment opportunities?
Category
Listed in: Pension Funds Conferences, European Pension Funds Conferences, Investment Consultants Conferences, UK Pension Funds Conferences, Other Institutions Conferences, Endowments and Foundations Conferences, Private Wealth and Family Offices Conferences, SWFs and Central Banks Conferences, Institutional Asset Managers Conferences, Insurance Companies Conferences, Investment Process Conferences, Asset Allocation and TAA Conferences, Markets Outlook Conferences, Global Economic Outlook Conferences, Global Strategy Outlook Conferences, Debt and Credit Outlook Conferences, Fixed Income and Treasury Conferences.