MINEX Kazakhstan 2020 (Nur-Sultan) 10-12 Nov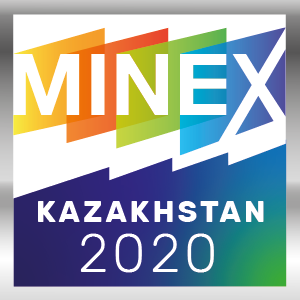 Kazakhstan is the undoubted economic leader in Central Asia. Endowed with the vast mineral resources, in the last decade Kazakhstan has made significant steps towards re-building its mining industry to meet global demand for raw materials and introducing the best CSR & ESG standards in the mining supply chain.
Held since 2010, MINEX Kazakhstan is one of the best-regarded mining events in the county. Every year, the Forum provides a platform for the presentation of crucial changes in the mining industry and the key mining and exploration projects being developed in Kazakhstan and the countries of Central Asia. Annually, the Forum brings together more than 400 senior executives from mining companies, representatives of ministries of mining, investment companies and banks, service companies and equipment manufacturers from Kazakhstan and more than 20 countries from the surrounding region and further afield.
Programme overview
Pre-forum master classes
The Forum plenary, technical and panel discussion sessions
Trade exhibition with 30+ exhibitors
Mining Goes Digital Conference
MineInvest and MineDigital competitions
Gala dinner
Category
Listed in: Pension Funds Conferences, Other Institutions Conferences, SWFs and Central Banks Conferences, Institutional Asset Managers Conferences, Insurance Companies Conferences, Investment Process Conferences, ESG and Ethical Investing Conferences, Markets Outlook Conferences, Emerging Markets Outlook Conferences, Alternative Asset Classes Conferences, Infrastructure Investment Conferences, Asian Pension Funds Conferences, Commodity Markets Outlook Conferences.