Webinar: Symbiotic Solutions for a Digital Future - Regulation and Technology (State Street)
Lucie Coates,

Head of Event Partnerships

|

20 Apr 2023
Updated 11 May 2023
CLICK TO WATCH: Symbiotic Solutions for a Digital Future: Regulation and Technology
In the most recent edition of State Street's award-winning Digital Digest publication, experts looked at the interrelated nature of financial services and how new developments are a product of multiple inputs.
As with previous changes to the way capital markets infrastructure operates, the evolution of digital assets and their related architecture will be a product of bottom-up innovation by market participants and top-down inputs by regulators and lawmakers. Furthermore, the bottom-up developments will come from a combination of legacy financial services organizations, established technology players and newer 'digital native' companies entering the market.
 
What these groups all have in common is that they are all focused on solving problems that currently stand in the way of digital finance going mainstream in the institutional investment arena.
In this webinar, speakers looked at the changes impacting the way digital asset infrastructure is created, something both the technology and financial industries are focusing on in 2023. They also delved into why regulators are closely watching the legal challenges around tokenized versions of financial assets, and explained why parties on both sides of the equation are increasingly interested in the workings of digital custody. Finally, they took a look at the crypto markets and how they fared in last year's unprecedented inflationary environment.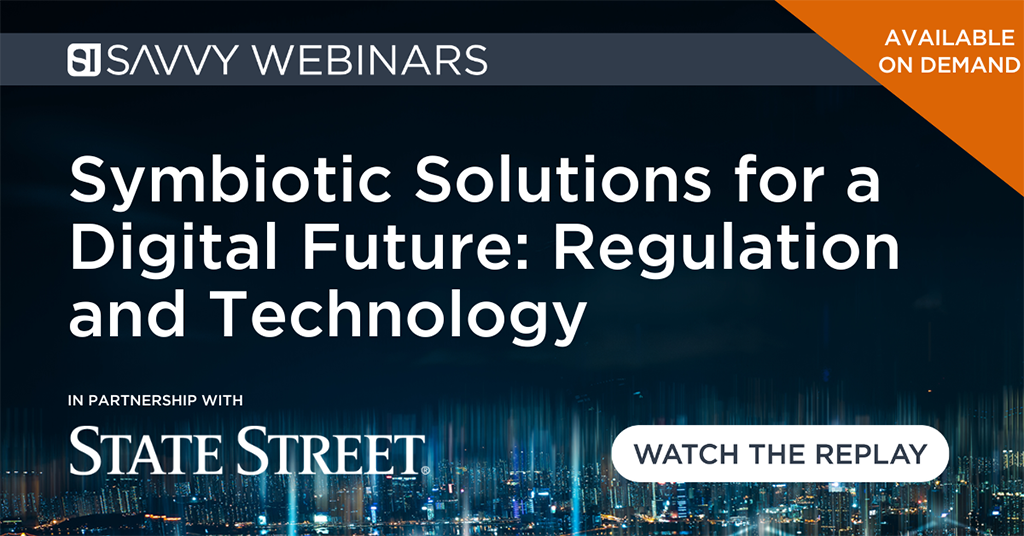 CLICK TO WATCH: Symbiotic Solutions for a Digital Future: Regulation and Technology