Webinar: Aligning Investment Activity with Sustainable Development Goals (Qontigo, 2023)
Lucie Coates,

Head of Event Partnerships

|

01 Feb 2023
Updated 19 Feb 2023
CLICK TO WATCH: Aligning Investment Activity with Sustainable Development Goals
Alignment with the Sustainable Development Goals (SDGs) is quickly becoming a common topic of conversation among asset owners and managers.
The SDGs provide a holistic way of thinking about environmental and social issues, which identifies opportunities, rather than being risk/compliance based.
In this webinar, expert speakers explore the status of SDG investing globally, as well as the drivers of this trend. Also up for discussion are the challenges around measurement and reporting, and how the SDI Asset Owner Platform (AOP) can mitigate some of these challenges - particularly in view of the changing regulatory environment.
During the session, we draw upon the experience of leading asset owners PGGM, Velliv and Wespath and invite James Leaton, Research Director of SDI Asset Owner Platform, to share his views. James shares the latest developments in forward-looking metrics, such as a company's record investing in patents for new technologies providing sustainable solutions.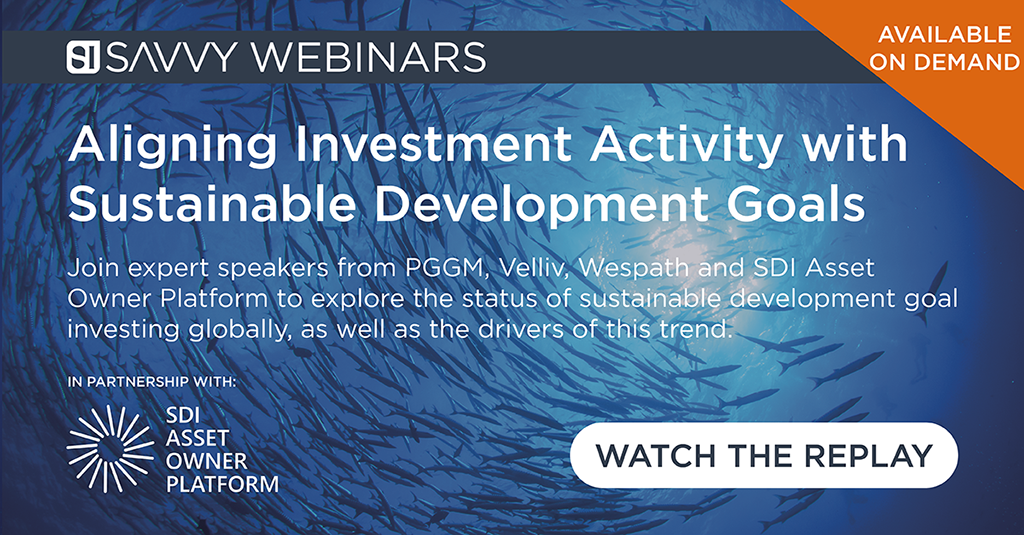 CLICK TO WATCH: Aligning Investment Activity with Sustainable Development Goals