Webinar: Private Markets - A Silent Revolution (State Street, 2021)
Lucie Coates,

Head of Event Partnerships

|

18 Nov 2021
Updated 05 Jan 2022
WATCH NOW: Private Markets - A Silent Revolution
A crucial factor in the changing nature of private market investing revolves around data. Managers need to become more effective and efficient at managing, analysing, and reporting on the vast quantities of complex and unstructured data related to existing and prospective investments.
Improvements in these areas could be a significant driver of alpha, but more pressingly, asset owners are demanding it. They need greater transparency on holdings, the investment process, costs and sustainability criteria, placing tremendous strain on the existing reporting capabilities of many asset managers.
Join State Street's panel of experts as they discuss these data challenges and share findings from State Street's recent survey of 170 asset owners and managers in the private markets. Learn how a comprehensive data strategy that spans front-to-back office and public-to-private markets can help investors successfully navigate this market.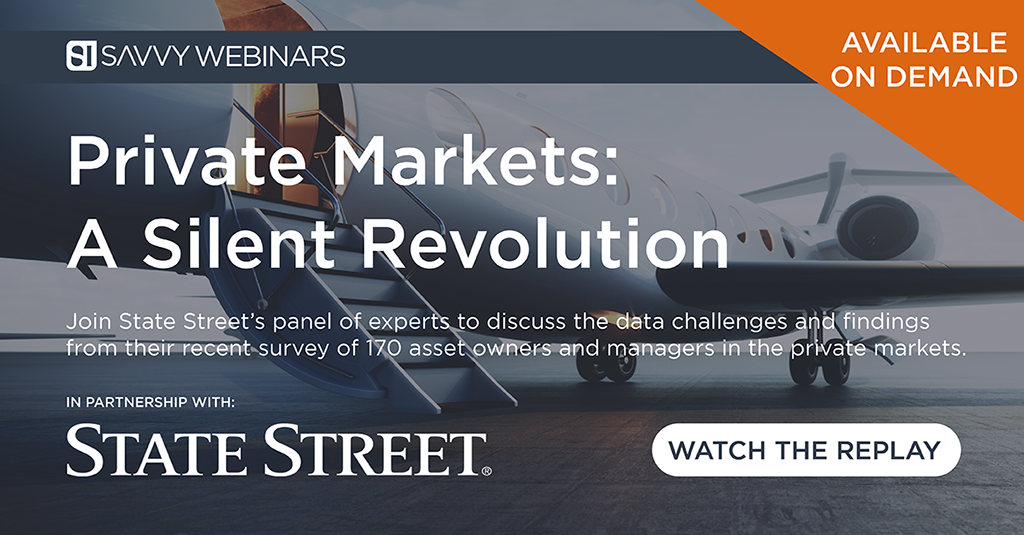 CLICK TO WATCH: Private Markets - A Silent Revolution