Webinar: Old Challenges and New Frontiers - Private Market Trends in the 2020s (State Street, 2023)
Lucie Coates,

Head of Event Partnerships

|

12 Jan 2023
Updated 01 Feb 2023
CLICK TO WATCH: Old Challenges and New Frontiers - Private Market Trends in the 2020s
Join State Street experts for their webinar Old Challenges and New Frontiers: Private Market Trends in the 2020s.

The Study

A survey of 480 investment institutions in Q4 2022, with respondents split evenly between traditional asset managers, private markets-specific asset managers, asset owners and insurers, from across the Americas, mainland Europe, APAC, and the UK.

Old Challenges: The macro environment for private markets

The global economic outlook appears to be entering a period of combined low growth and high inflation for the first time in two generations. What are respondents' views on the future of inflation and interest rates and what do they think it means for the various subcategories of the asset class? Does the uncertain geopolitical environment make investments in certain countries and regions riskier prospects for investors and managers?

New Frontiers: Technology, regulation and demand – the future private market investor

What is driving demand for private market assets among retail investors? Will emerging technologies from the world of crypto assets allow the fractionalisation/tokenisation of these assets into retail fund structures (e.g. ETFs) and distribution mechanisms (e.g. share-dealing platforms or digital wallets)? Will new fund types like LTAFs make private markets a significant feature of the private DC pension landscape?

The Investment Industry Response: Data, technology and operations

How can technology improve transparency for investors and operational efficiencies for managers in private markets, especially re. data management and analysis? Will the move towards a retail investor base for private markets bring new types of regulation to the asset class?

Find out the answers to these questions and much more by signing up and watching now.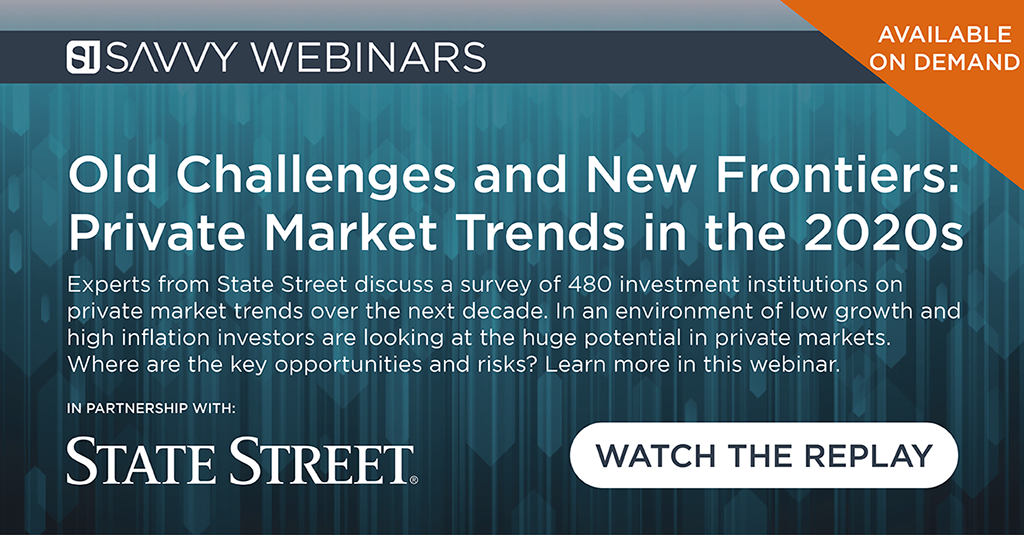 CLICK TO WATCH: Old Challenges and New Frontiers - Private Market Trends in the 2020s