Megatrends: Technological Disruption
Featured Papers and Interviews with Industry Thought Leaders
Over the past century, the global economy has transitioned from being dominated by agriculture and manufacturing to being powered primarily by services. Services now represent three-quarters of the workforce in developed markets and generate two-thirds of global GDP.
Since World War II, services have been transformed by shifting consumer and corporate preferences, technological change, and globalisation. But after a 20-year period of relative stability, services are now once again at the cusp of a major disruption.
Advances in technologies such as cloud computing, artificial intelligence and machine learning are radically reshaping winners and losers across the service sector in both developed and emerging markets – and at an even faster pace since the Covid-19 pandemic.
This technology transformation will allow new entrants to disrupt key components of the services value chain. At the same time – and to a greater extent than in manufacturing and retail – a select group of technology-forward incumbents will benefit from some unique features of the services sector (such as client acquisition costs and regulatory complexity) to survive, and even thrive, during the process of creative destruction ahead of us.
Long-term investors will want to be ahead of this transformational phase in the services industry by actively positioning their portfolios to capture the investment opportunities, and mitigate the risks, from this impending wave of technology-driven disruption in services.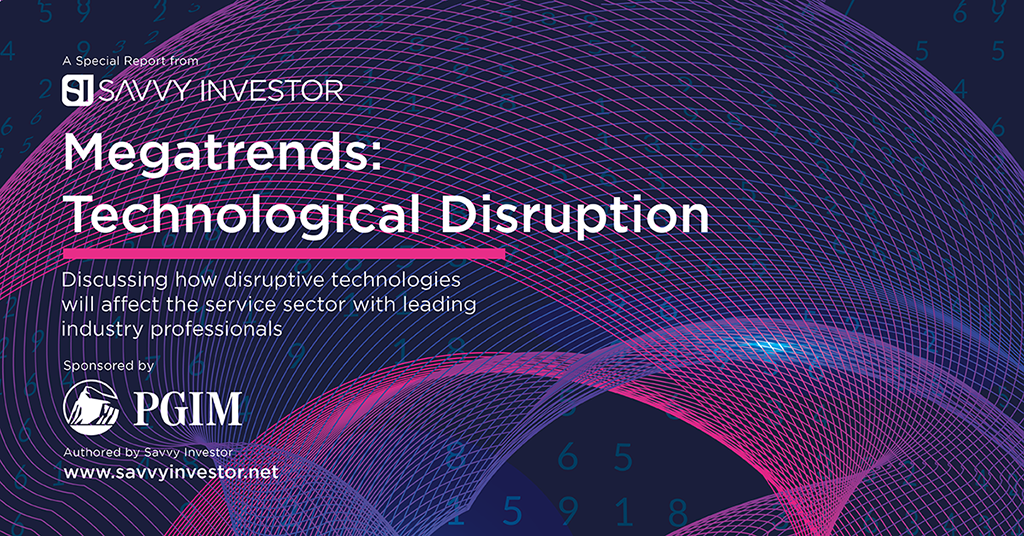 READ NOW: Megatrends: Technological Disruption (Special Report, 2021)
This Special Report looks at industries that are being impacted by technological disruption, and highlights the implications this could have for investors.