Virtual Event 6 May 2021: The Invetors' Conference on Biotech ABS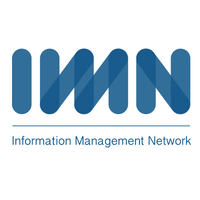 IMN's Virtual Investors' Conference on Biotech ABS, taking place May 6, will provide a platform to understand the intersection of securitization across the biotech and healthcare sector, helping educate investors, borrowers and industry participants on the hottest new asset class in equity capital markets. This one-day virtual conference will focus on both European and U.S. opportunities and challenges, as regulatory challenges will be forefront on both sides of the globe.
Biotech issuance in 2020 surpassed $60 billion globally, spurring this asset class to become the second most popular equity capital markets sector, with momentum driven by huge secondary moves and companies benefitting from a greater focus on healthcare investing that Covid-19 has generated.
Join this must-attend gathering to engage with hedge funds, institutional investors, and more, to discover exciting new investment opportunities as this sector expands to comply with policy, market demand and changing consumer needs.
Category
Listed in: Pension Funds Conferences, Investment Consultants Conferences, US Pension Funds Conferences, Other Institutions Conferences, Endowments and Foundations Conferences, Private Wealth and Family Offices Conferences, SWFs and Central Banks Conferences, Institutional Asset Managers Conferences, Insurance Companies Conferences, Investment Process Conferences, Stock Selection and Analysis Conferences, Markets Outlook Conferences, Stocks and Sectors Outlook Conferences, Alternative Asset Classes Conferences, Hedge Funds Conferences, Private Equity and VC Conferences, Debt and Credit Outlook Conferences, Canadian Pension Funds Conferences, Fixed Income and Treasury Conferences, Regulation and Compliance Conferences.