Virtual Event 2-4 Mar 2021: SAVCA 2021 Private Equity Conference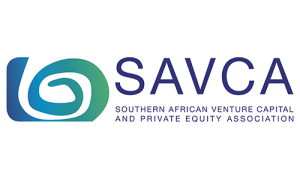 The Southern African Venture Capital and Private Equity Association (SAVCA) is a non-profit industry association representing 170 members in Southern Africa, who collectively manage in excess of R185bn in assets under management.
SAVCA has presented an annual private equity industry conference since 2008. The conference is a highlight of the industry calendar and a key deliverable by SAVCA to the private equity ecosystem in Southern Africa.
The conference setting is collegial, informative and inclusive to ensure meaningful networking with other delegates.
Category
Listed in: Pension Funds Conferences, Investment Consultants Conferences, Other Institutions Conferences, Endowments and Foundations Conferences, Private Wealth and Family Offices Conferences, Middle East Investors Conferences, SWFs and Central Banks Conferences, Institutional Asset Managers Conferences, Insurance Companies Conferences, Investment Process Conferences, Markets Outlook Conferences, Emerging Markets Outlook Conferences, Alternative Asset Classes Conferences, Private Equity and VC Conferences, Regulation and Compliance Conferences.