Virtual Event 7-8 Dec 2020: Global AgInvesting Europe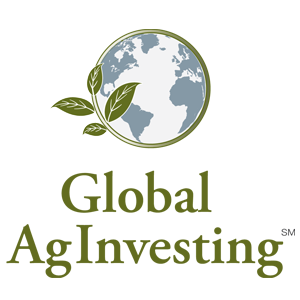 Global AgInvesting (GAI), the world's premier agriculture investment conference series, is returning this 7-8 December for the 11th annual GAI Europe conference. Join close to three hundred allocators, fund managers, and industry executives who come together to discuss the burgeoning asset class of agriculture and its surrounding themes, such as impact investing, sustainability, agtech innovation, and many more.
This year's conference will help to solidify and grow the community of thought leaders who believe in the strong fundamentals of agriculture and are committed to putting real money to work in the space. Be sure that this event is on your calendar for Q4.
Category
Listed in: Pension Funds Conferences, European Pension Funds Conferences, Investment Consultants Conferences, UK Pension Funds Conferences, Other Institutions Conferences, Endowments and Foundations Conferences, Private Wealth and Family Offices Conferences, SWFs and Central Banks Conferences, Institutional Asset Managers Conferences, Insurance Companies Conferences, Investment Process Conferences, ESG and Ethical Investing Conferences, Stock Selection and Analysis Conferences, Markets Outlook Conferences, Stocks and Sectors Outlook Conferences, Alternative Asset Classes Conferences, Farmland and Forestry Conferences, Cleantech Investing Conferences, Private Equity and VC Conferences, Commodity Markets Outlook Conferences.