Virtual Event 24-28 Aug 2020: The Pension Bridge Annual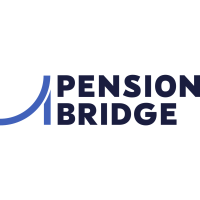 The Pension Bridge Annual Conference 2020 is taking place on August 24th-28th as a virtual event, due to COVID-19.
The virtual program is set to attract 500+ endowments, foundations, pension funds, consultants and family offices for 5 days of education, business development and networking. 
The conference will be focusing on capital preservation and the long term effects of COVID-19 on the investment landscape. Industry experts will be discussing upcoming challenges, opportunities and strategies to address investment ideas and structural transformations that will help long term fiscal sustainability.
Category
Listed in: Pension Funds Conferences, Investment Consultants Conferences, US Pension Funds Conferences, Other Institutions Conferences, Endowments and Foundations Conferences, Institutional Asset Managers Conferences, Investment Process Conferences, ESG and Ethical Investing Conferences, Quant and Tools Conferences, Markets Outlook Conferences, Emerging Markets Outlook Conferences, Alternative Asset Classes Conferences, Hedge Funds Conferences, Infrastructure Investment Conferences, Private Equity and VC Conferences, Commercial Real Estate Conferences, Debt and Credit Outlook Conferences, Canadian Pension Funds Conferences, Fixed Income and Treasury Conferences, Risk and Portfolio Construction Conferences, Regulation and Compliance Conferences, Investment Technology Conferences.