MINEX Russia 2020 (Moscow) 6-8 Oct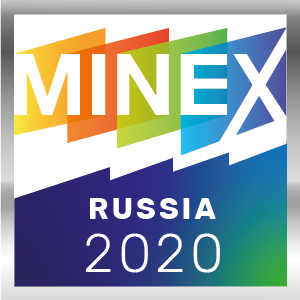 MINEX Russia was incepted in 2005 and over the years has become one of the largest and most significant mining events in the country.
The 2019 Forum brought together over 800 participants and 180 speakers. Over 90 companies exhibited at the trade show which attracted over 1000 visitors.
MINEX Russia offers a unique formula for winning business. The highly refined and focused content of the MINEX Forum agenda attracts top decision-makers who rarely visit trade shows. The content-rich program consisting of plenary and technical sessions, masterclasses, panel discussions and networking events also attracts ops managers, engineers and tech companies who often accompany top managers to the event.
This best of both worlds approach creates a unique platform that places MINEX in a position where the decision-makers can evaluate the technologies and services on offer while the tech companies can discuss plans for their implementation.
In just two days at the Forum, delegates can meet most of the key decision-makers in the Russian mining industry. This combination provides a perfect climate for signing agreements 'on the spot'.
Programme overview
Pre-forum master classes - 6 October
The Forum plenary, technical and panel discussion sessions - 7 and 8 October
Trade exhibition with 90+ exhibitors and Business podium sessions - 7 and 8 October
Mining Goes Digital Conference - 8 October
MineInvest and MineDigital competitions - 7 and 8 October
Gala dinner - 8 October
Category
Listed in: Pension Funds Conferences, Other Institutions Conferences, SWFs and Central Banks Conferences, Institutional Asset Managers Conferences, Insurance Companies Conferences, Investment Process Conferences, ESG and Ethical Investing Conferences, Markets Outlook Conferences, Emerging Markets Outlook Conferences, Alternative Asset Classes Conferences, Infrastructure Investment Conferences, Asian Pension Funds Conferences, Commodity Markets Outlook Conferences.