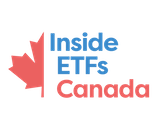 Join 300+ institutional investors, hedge funds, financial advisors, DFMs, fund selectors, academics and more at Canada's premier ETF event.
Gain invaluable insight into the current state of the Canadian ETF landscape, what the next wave of investments look like and walk away with actionable ideas to implement in your practice and investments.
Stay at the cutting edge with a thought-provoking, forward-looking agenda, giving you the tools and power you need to make sound investment decisions for years to come.
Hear about the most innovative products and the latest strategies from leading issuers, advisors, academics and asset allocators.
Subject to approval, registered investment advisors, independent and regional advisors, wire house advisors and financial planners can attend the event for free.
Category
Listed in: Pension Funds Conferences, Investment Consultants Conferences, US Pension Funds Conferences, Other Institutions Conferences, Endowments and Foundations Conferences, SWFs and Central Banks Conferences, Institutional Asset Managers Conferences, Insurance Companies Conferences, Investment Process Conferences, Quant and Tools Conferences, ETFs and Funds Conferences, Index Investing Conferences, Alternative Asset Classes Conferences, Hedge Funds Conferences, Canadian Pension Funds Conferences, Risk and Portfolio Construction Conferences, Regulation and Compliance Conferences.