Inside Alternatives & Asset Allocation (Philadelphia, PA) 29 Oct 2019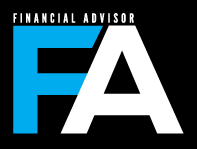 FA-mag are hosting their 2019 Inside Alternatives & Asset Allocation conference this October 29th in Philadelphia, PA. The event will bring together around 200 RIAs, wealth and financial advisors; providing them with solutions for volatile times. Topics on the agenda at the event will relate to asset allocation strategies and alternative asset classes, with discussions being held by Fintech and Asset Management Partners including Ed Coyne (Sprott Asset Management) and Christian Wilson (Voya Investment Management).
Category
Listed in: Other Institutions Conferences, Private Wealth and Family Offices Conferences, Institutional Asset Managers Conferences, Investment Process Conferences, Asset Allocation and TAA Conferences, Quant and Tools Conferences, ETFs and Funds Conferences, Markets Outlook Conferences, Global Strategy Outlook Conferences, Alternative Asset Classes Conferences, Private Equity and VC Conferences, Commercial Real Estate Conferences, Debt and Credit Outlook Conferences, Fixed Income and Treasury Conferences, Regulation and Compliance Conferences, Investment Technology Conferences.