Investing in Alternative Assets – The Potential to Deliver Alpha? (Johannesburg) 16 Oct 2019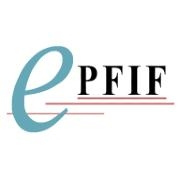 EPFIF are hosting their Southern African Pension Fund Investment Forum this October 16th in Johannesburg, South Africa. The topic of the event is 'Investing in Alternative Assets – The Potential to Deliver Alpha?'. The forum will take a look at what role alternative assets play in today's portfolios to deliver the returns needed by pension funds. Questions on the agenda will include: Taking regulatory constraints into account, what is the right alternative assets allocation? Is now a good time to increase domestic and/or international investments in your portfolio? Where can you find the best opportunities and what are the risks?
Category
Listed in: Pension Funds Conferences, European Pension Funds Conferences, Other Institutions Conferences, Middle East Investors Conferences, Institutional Asset Managers Conferences, Investment Process Conferences, Asset Allocation and TAA Conferences, Quant and Tools Conferences, Markets Outlook Conferences, Emerging Markets Outlook Conferences, Global Strategy Outlook Conferences, Alternative Asset Classes Conferences, Farmland and Forestry Conferences, Commercial Real Estate Conferences, Other Alternative Investments Conferences, Risk and Portfolio Construction Conferences.