FIMA Europe (London) 19-20 Nov 2019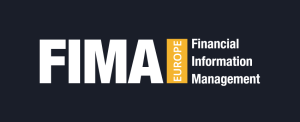 FIMA Europe is the biggest and most senior gathering with over 350+ Financial Data Leaders with real decision making power. It is the only event built to provide content for every data and analytics professional throughout the organization – CDOs, Heads Data Governance and Quality, Data Architecture, Market, Client and Reference Data, and Data Scientists.
FIMA has been helping data managers from leading buy side and sell side firms solve their biggest challenges for over 16 years through interactive discussion and solution sharing.
Discount for Savvy Investor members
Category
Listed in: Investment Process Conferences, Stock Selection and Analysis Conferences, Quant and Tools Conferences, Quantitative Methods Conferences, Markets Outlook Conferences, Stocks and Sectors Outlook Conferences, Alternative Asset Classes Conferences, Other Alternative Investments Conferences, Risk and Portfolio Construction Conferences, Regulation and Compliance Conferences, Investment Technology Conferences.