Middle East Investment Summit 2019 (Dubai) 23-24 Apr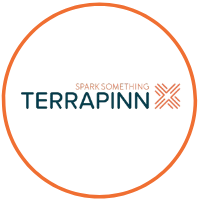 Terrapinn are preparing to host the Middle East Investment Summit for 2019. Back for the 20th year, it is specifically designed for both regional and global institutional investment professionals. After close consultation with leading professionals in the field, a number of the most pressing concerns are highlighted for specific focus during the two-day event. This culminates in the planning and execution of in excess of 100 high quality, conference sessions held by prominent global executives and decision makers. With tailored, more intimate sessions arranged throughout, there are plenty of chances to network within the industry and forge new meaningful business relationships at roundtables and fund strategy sessions. For more information, and to sign up, visit the website today!
Category
Listed in: Other Institutions Conferences, Middle East Investors Conferences, SWFs and Central Banks Conferences, Institutional Asset Managers Conferences, Markets Outlook Conferences, Emerging Markets Outlook Conferences, Alternative Asset Classes Conferences, Infrastructure Investment Conferences, Private Equity and VC Conferences, Commercial Real Estate Conferences, Commodity Markets Outlook Conferences.