European CLOs (London) 2 Apr 2019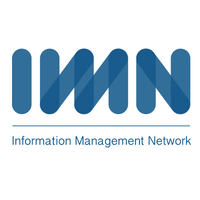 IMN's 6th Annual Investors' Conference on European CLOs and Leveraged Loans will take place 2 April, 2019, in London. With European CLO issuance continuing at record pace, highlighting the strength of this market, this event is extremely valuable as it brings together leading European CLO managers, regulators, and CLO investors to discuss key developments and investment opportunities in the industry. The programme will feature extensive coverage on outlook for issuance in 2019, structural and legal considerations, manager tiering, relative value from a research analyst and investor perspective, ratings methodology for CLOs, and more. Join us this April for a full day of thought provoking discussion and valuable networking opportunities.
Category
Listed in: Other Institutions Conferences, Institutional Asset Managers Conferences, Investment Process Conferences, ESG and Ethical Investing Conferences, Quant and Tools Conferences, Alpha Trading Strategies Conferences, Markets Outlook Conferences, Alternative Asset Classes Conferences, Cleantech Investing Conferences, Debt and Credit Outlook Conferences, Fixed Income and Treasury Conferences, Regulation and Compliance Conferences.