International Securities Finance (Fort Lauderdale, FL) 5-6 Feb 2019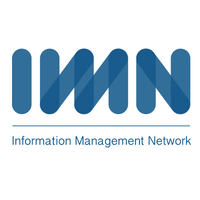 The Beneficial Owners' International Securities Finance & Collateral Management Conference, hosted by IMN, will be held in Fort Lauderdale on 5th and 6th February 2019. This event, which is in it's 25th year, is now established as the leading opportunity to network with beneficial owners and discover the key issues that affect them such as technological innovations, regulatory changes and structural transformations in the market. This event is by beneficial owners for beneficial owners. The advisory board manages the programme, including speaker selection, ensuring and educational and timely program for all who attend. Beneficial owners will receive complimentary tickets to attend.
Category
Listed in: Investment Process Conferences, Stock Selection and Analysis Conferences, Quant and Tools Conferences, Markets Outlook Conferences, Stocks and Sectors Outlook Conferences, Alternative Asset Classes Conferences, Hedge Funds Conferences, Debt and Credit Outlook Conferences, Fixed Income and Treasury Conferences, Regulation and Compliance Conferences, Investment Technology Conferences.