24th Annual Asia International Sugar Conference (Ho Chi Minh City) 4-6 Dec 2018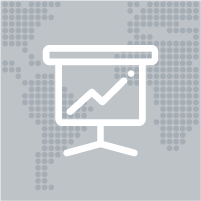 The annual Asia International Sugar Conference is due to take place in Ho Chi Minh City, Vietnam on the 4th to the 6th December 2018. IBC Asia hosts the well-established three-day event that is now entering its twenty-fourth year of existence. Alongside the conference, there will be an exhibition where the latest ideas will be showcased. Throughout the days there will be multiple presentations, panel discussions and plenty of opportunities to network. The key topics of discussion at this year's event include: market outlook; technology trade and sustainability; sugar price forecast; sugar tax; new production technologies; diversification investment projects and cane management. Don't delay - sign up today!
Category
Listed in: Pension Funds Conferences, Investment Process Conferences, ESG and Ethical Investing Conferences, Quant and Tools Conferences, Markets Outlook Conferences, Currency Markets Outlook Conferences, Alternative Asset Classes Conferences, Farmland and Forestry Conferences, Australian Superannuation Conferences, Asian Pension Funds Conferences, Risk and Portfolio Construction Conferences, Investment Technology Conferences, Commodity Markets Outlook Conferences.