Real Estate Mezzanine & High Yield Debt (New York City) 13 Nov 2018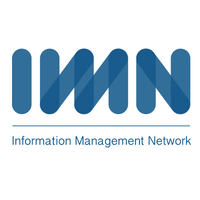 Hosted by IMN Conferences, the Real Estate Mezzanine & High Yield Debt Forum comes to New York City on 13 November 2018. Innovation and differentiation continue to increase in importance in a lending space that is becoming ever-more crowded in order to stay competitive. Bringing together 350+ lenders and borrowers for discussions covering strategies for acquisitions, refinancing, and development. The agenda features a "Commercial Real Estate Market Outlook" and a discussion on "Mezzanine Finance vs Preferred Equity and Associated Legal Considerations".
Category
Listed in: Pension Funds Conferences, US Pension Funds Conferences, Other Institutions Conferences, Endowments and Foundations Conferences, Investment Process Conferences, Stock Selection and Analysis Conferences, Markets Outlook Conferences, Stocks and Sectors Outlook Conferences, Alternative Asset Classes Conferences, Private Equity and VC Conferences, Commercial Real Estate Conferences, Debt and Credit Outlook Conferences, Fixed Income and Treasury Conferences.