21st MENA FFXPO Financial and FX Event (Dubai) 29-30 Nov 2018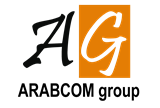 The 21st MENA FFXPO Financial and FX Event takes place in Dubai from 29th to 30th November 2018. The Expo and Forum is open to members of the public who have an interest in trading, investing or starting a new business in the investment and finance sectors. The show gathers together global sponsors and exhibitors to demonstrate their latest services and products, financial experts to share their knowledge with attendees and more than 1500 visitors to discover unrivalled opportunities. Don't delay - sign up today!
Category
Listed in: Other Institutions Conferences, Middle East Investors Conferences, Investment Process Conferences, Currency Management Conferences, Stock Selection and Analysis Conferences, Quant and Tools Conferences, ETFs and Funds Conferences, Markets Outlook Conferences, Currency Markets Outlook Conferences, Emerging Markets Outlook Conferences, Debt and Credit Outlook Conferences, Fixed Income and Treasury Conferences.