Hedge Fund Investor Leadership Summit (New York City) 5-6 Nov 2018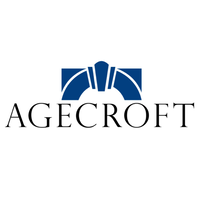 Agecroft Partners is hosting 'Gaining the Edge', a leadership conference directed towards hedge fund investors. Now in its fourth year, the conference aims to build on the successes of the past. 650 attendees are expected, from over 300 of the world's most influential hedge funds. With 11 different panels, which will include leading hedge fund investors, the most attractive strategies based on current capital market valuations will be addressed and debated via robust commentary. Learn how to enhance the risk adjusted returns of your portfolios, while contributing to a range of non-profit children's charities. 100% of profits will be donated to good causes. For more information, visit the website today!
Category
Listed in: Pension Funds Conferences, Investment Consultants Conferences, Other Institutions Conferences, Endowments and Foundations Conferences, Private Wealth and Family Offices Conferences, Institutional Asset Managers Conferences, Quant and Tools Conferences, Derivative Instruments Conferences, Markets Outlook Conferences, Global Economic Outlook Conferences, Alternative Asset Classes Conferences, Hedge Funds Conferences.