IX Conference: Syndicated Lending in Russia and CIS (Moscow) 4 Oct 2018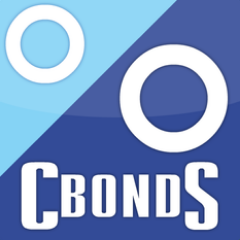 The ninth edition of the IX Conference - Syndicated Lending in Russia and CIS will take place in Moscow on 4 October. Bringing together leading professionals (borrowers, lenders, law firms etc.) from Russia and CIS to facilitate discussions regarding the latest trends and prospects for development in the syndicated loan market. Various topics will covered, notably; market regulation, syndication in restructuring, concessions, and pre-export financing. Hosted by Cbonds Congress, it is the largest dedicated conference of its type.
Category
Listed in: Pension Funds Conferences, Other Institutions Conferences, Institutional Asset Managers Conferences, Investment Process Conferences, Stock Selection and Analysis Conferences, Markets Outlook Conferences, Emerging Markets Outlook Conferences, Stocks and Sectors Outlook Conferences, Global Economic Outlook Conferences, Debt and Credit Outlook Conferences, Asian Pension Funds Conferences, Fixed Income and Treasury Conferences.