China Gold Congress and Expo 2018 (Beijing) 24-26 Jul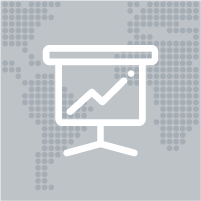 This year's China Gold Congress and Expo 2018 will be held in Beijing on the 24th to 26th July 2018. The three-day event hosted by the China Gold Congress will take place at the China National Convention Centre and is in its third year. The event will focus on the gold mining industry in China and will include presentations from leading industry experts, topical panel discussions and a multitude of chances to network. A China is one of the leading producers and consumers of Gold and has the second largest reserves of gold in the world, this event is perfect for all of those involved in the market.
Category
Listed in: Pension Funds Conferences, Investment Process Conferences, Quant and Tools Conferences, Derivative Instruments Conferences, Execution and Exchanges Conferences, Markets Outlook Conferences, Emerging Markets Outlook Conferences, Stocks and Sectors Outlook Conferences, Debt and Credit Outlook Conferences, Asian Pension Funds Conferences, Commodity Markets Outlook Conferences.