Webinar: Deconstructing the Drivers Behind Our Global Markets Outlook (Vanguard)
David Brannon,

Head of Research

|

13 Sep 2023
Updated 05 Oct 2023
CLICK TO WATCH: Deconstructing the Drivers Behind Our Global Markets Outlook
Watch Roger Aliaga-Díaz, Ph.D., Vanguard Chief Economist for the Americas and Global Head of Portfolio Construction, and Andrew J. Patterson, CFA, Senior International Economist, conduct a live discussion on:
Where the global economy and capital markets might be headed

Why rates across the globe are staying higher for longer

How equities outside the U.S. might outperform over the coming decade

Insights into the proprietary models that inform Vanguard's outlooks

What it all could mean for strategic asset allocation
Vanguard's Investment Strategy Group continuously analyzes macroeconomic and microeconomic dynamics playing out across the global landscape. They provide perspectives and projections on monetary policy, market conditions, and related investment considerations, which can help inform strategic asset allocation decisions. But what are the drivers underlying these views, and how do the team arrive at these projections? Roger and Andrew answer these questions and many more.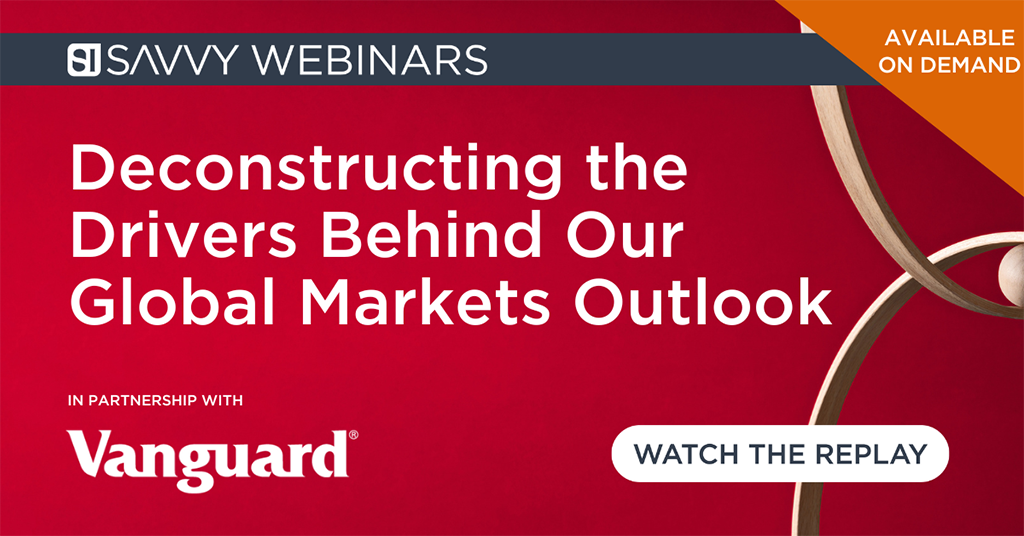 CLICK TO WATCH: Deconstructing the Drivers Behind Our Global Markets Outlook