Savvy Investor Awards 2021 - Paper nominations now closed!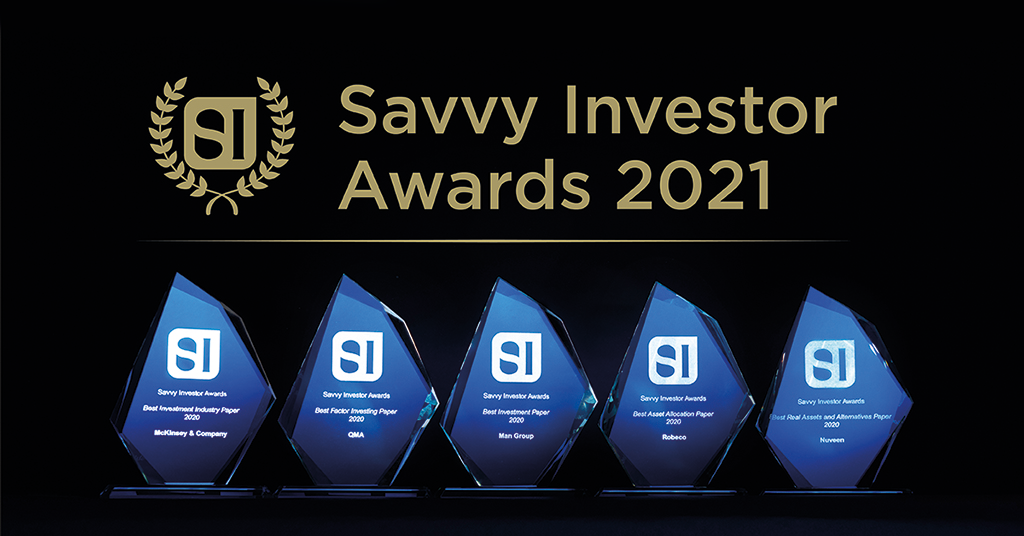 Nominations are now CLOSED!
The Awards recognise the best investment papers of the year, judged on the quality and readability of papers and their appeal to our institutional investor audience. Winners will be announced on 7 December.
A video outlining the Savvy Investor Awards process can be found here.
================================================================================
Savvy Award Categories 2021
Best Investment Paper 
Best Asset Allocation Paper 2021
Best Strategy and Economics Paper 2021
Best ESG Paper 2021
Best Fixed Income Paper 2021 
Best Investment Industry Paper 2021 
Best Megatrends Paper 2021
Best Pensions Paper 2021
Best Quant Paper 2021
Best Real Assets And Alternatives Paper 2021
================================================================================
Best Investment Paper 2020
For a look back at all of last year's winners, across 15 different categories, please visit the 2020 Savvy Investor Awards page. The winning paper overall was this one from Man Group.
Inflation Regime Roadmap (Man Group)
This 30-page report from Man Group outlines the history of inflation, while presenting the argument that the current extremes will lead to major policy transitions in the years ahead, culminating in a new inflationary regime with dramatic implications for asset classes and investment strategies. They present a policy checklist and a roadmap to help investors monitor whether the premise of a new regime is playing out in the way they suggest, while finally proposing investment strategies that will succeed if their macro forecasts are correct. This is a well-constructed paper, which tackles one of the most important questions facing long-term investors at the present time.