Global Investment Outlook - August 2018
Macro Themes and Market Outlooks in 2018

How timely! With mid-year summaries, quarterly reports, and monthly monitors, our selection of papers this August covers the investment outlook from a multitude of different perspectives.

Where is the global economy going? Just how stretched/stressed are global equity markets? A variety of organisations provide their forecasts. And what, pray tell, is going on with China, with Brexit, and in the field of artificial intelligence?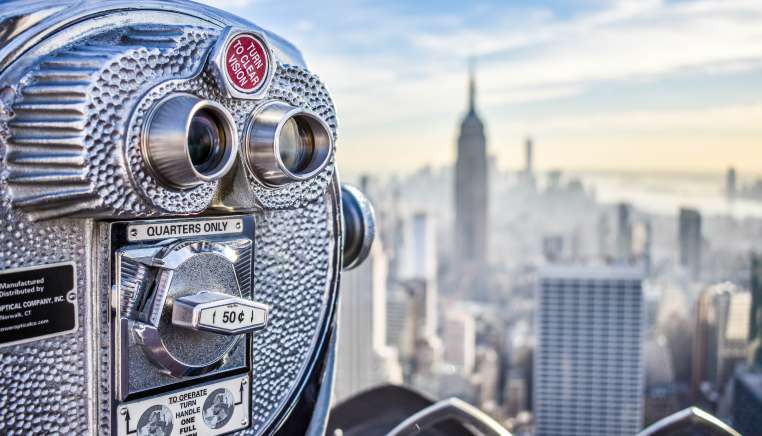 2018 Midyear Outlook Summary (Capital Group)
(For compliance reasons, this paper is only accessible in selected geographies)
As of mid-2018, most countries are in the process of an economic upswing. However, the prospects of trade skirmishes, tight monetary policy, and rising volatility may still loom overhead. 
Barings Quarterly Review & Outlook, July 2018
The Barings Quarterly Review & Outlook is a 28-page window into factors that shape global markets, drilling down into trends affecting sub-asset classes for fixed income, equities, and alternatives.
Capital Market Line: Distinguishing Risk From Uncertainty (PineBridge, Jul 2018)
Strategists at PineBridge Investments examine reasons why global uncertainty does not necessarily give rise to higher global investment risk, and alternatively, why it could spell opportunity.
Monthly Market Monitor (Eaton Vance, Aug 2018)
The Monthly Market Monitor from Eaton Vance delivers a detailed and impactful review of both economic data and asset class data via a monthly set of charts, graphs, and tables. 
Brexit: Are Markets Underestimating the Chances of the UK Not Leaving? (Franklin Templeton blog, Jul 2018)
(For compliance reasons, this paper is only accessible in the EMEA region)
Much remains unclear about the process of Brexit, as well as its potential outcomes. Sandy Nairn, Chairman of Templeton's Global Equity Group, presents several likely scenarios for the UK and the EU, including the possibility of remaining.
Intech Equity Market Stress Monitor: 2Q18 Quarterly Report, Aug 2018
(For compliance reasons, this paper is only accessible in selected geographies)
Intech's quarterly perspective on the stability of the global equity markets uses five reliable indicators of equity market strain, assessing Global, Non-U.S., U.S., European, and EM equities.
Q3 2018 Investment Outlook: Sunny Spells with Thundery Showers (Fidelity Intl)
(For compliance reasons, this paper is only accessible in the UK and Europe)
Fidelity International presents their multi-asset outlook for Q3 2018, with expectations of heightened volatility, less central bank liquidity, and a discussion of other market-related risks.
Video: 3Q 2018 Capital Markets Outlook (AB)
(For compliance reasons, this paper is only accessible in North America and South America)
As portfolio manager Walter Czaicki explains, midway through 2018, things that were once issues on the backburner have evolved into larger issues and heightened concerns for investors.  
Global Outlook (The Economist, Aug 2018)
This report by the Economist Intelligence Unit provides new forecasts for different economies around the world, as well as insights into exchange rates, global trade, commodity prices, and more.
Where is the Global Economy Going? (Research Affiliates, Jul 2018)
In an effort to engage in 'nowcasting' instead of looking to trailing economic indicators, yield curve slopes, equity market returns, and other signals are examined, possibly pointing to a new phase in the business cycle.
China: A Visit to the Epicenter (KKR, Aug 2018)
This 23-page report by KKR asset allocators highlights why so many investors now consider China the 'epicenter' of global macro trends. It examines the domestic economy, foreign trade, the millennial market, and more.
Answers to 11 Pressing Questions from Investors (OppenheimerFunds, Aug 2018)
Equity strategists from OppenheimerFunds attempt to answer the 11 most common questions that have recently been received from investors on asset allocation, economic issues, and global investment strategies. 
AI's transformation of industries and society (The Economist, 2018)
This report from The Economist Intelligence Unit discusses the adoption of AI within various sectors on a global basis, including financial services, health care, manufacturing, and the public sector.