Equity Sector Selection and Outlook by Industry
Top Papers on Equity Sector Selection and the Investment Outlook by Industry
Sector selection plays an important role in the performance of equity portfolios and in the list below we highlight a number of papers which examine equity markets from a sectoral perspective.
Capital Group examines the waves of global consolidation across several sectors, while several recent papers focus on the outlook for individual industry sectors. Our final set of papers examines different strategies for sector selection and sector rotation.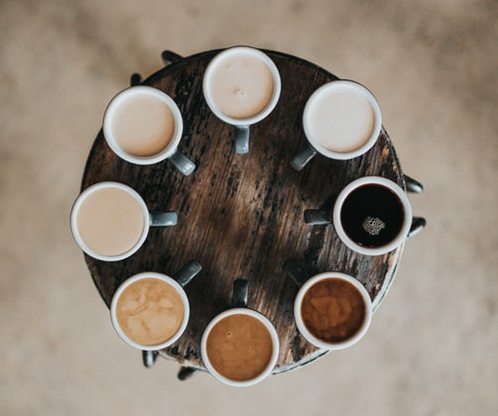 Recent papers
For compliance reasons, this paper is only accessible in certain geographies
This Capital Group paper discusses the ebb and flow of consolidation waves (via M&A) across several sectors. Future M&A activity may slow as trade tensions increase, but by and large, global multinational organizations are expected to continue their dominance.
For compliance reasons, this paper is only accessible in the United States and Canada
Eaton Vance investigates the culpability of the pharmaceutical industry for the U.S. opioid crisis. The calamity resulting from both addiction to these painkillers and their recreational usage has far-reaching implications for investors, the drug industry, and society as a whole.
For compliance reasons, this paper is only accessible in the EMEA region
Franklin Templeton discusses the potential for long-term disruption in the financial services industry, examining the new challenges posed by changing technology trends and the different mindset of the millennial generation.
Although written as a credit analysis paper for corporate debt investors, the authors analyze the fundamentals of the automotive sector in the U.S. and opportunities that may arise from autonomy, EVs, and shared mobility.
For compliance reasons, this paper is only accessible in the EMEA region
Changes associated with climate change are presenting new challenges for the Mining Sector. In this paper, the authors explore the increasing risk of dam failures, and how this impacts upon company valuations. It is suggested that investment managers should engage robustly with their portfolio companies to encourage more sustainable industry practices.
The global car industry faces multiple challenges at the present time. In the short term, the threat of a trade war continues to loom large. But there are many secular factors at play, outside of the normal economic and geopolitical factors. The move towards car-sharing, the development of connected cars, continuing automation of the manfacturing process, artificial intelligence, electric and self-driving car are all driving an era of unprecedented change.
For compliance reasons, this paper is only accessible in certain geographies
As Google and Apple expand into video games, we explore where the industry is heading – from 'free-to-play' to the rise of cloud streaming – and what the coming wave of disruption means for investors.
In three separate papers, S&P Dow Jones Indices provide "Sector Primers" on the Consumer Discretionary, Health Care and Technology sectors.
Aswath Damodaran has been following Tesla with fascination for the last six years, and in this latest paper he provides a valuation update, at a time when the share price is near its lowest point for more than two years.
Equity and industry themes
Man Group explores four key criticisms of share buybacks. The authors examine the data, discuss the arguments, and conclude that the criticism of buybacks is largely unfounded.
Oldfield Partners discusses several case studies of securities analysis, where they apply a value-oriented mindset to stocks across multiple equity sectors.
For compliance reasons, this paper is only accessible in North America and South America
Technology unicorns are seldom out of the news these days, but this paper from AB scrutinises their business models and argues that investors should be more wary of listed companies with high sales but little cashflow to show for it.
Drawing on the input of industry experts, Thomson Reuters describes the new energy technologies that will be used to generate electricity in the next 10-30 years, describing their benefits and drawbacks.
This incredibly detailed document (323 pages) from S&P Global Ratings contains outlooks on 23 industries, covering all of the industry-specific trends that are relevant for investors in 2019.
This report from S&P Dow Jones Indices examines the relative importance of sectors in determining the returns from the S&P 500 index and its constituents.
Winton looks at two alternatives to the Global Industry Classification Standard - one based on market behavior and another that uses AI to group companies based upon their own descriptions.
Sector selection and rotation
Ascertaining a method of locating bubbles and trading out of them before it is too late would be a boon for sector rotation investors. This paper explores the implications of identifying crowded trades.
The lines between defensive and cyclical sectors have recently been blurred, due to recent counter-intuitive declining credit quality in some defensive corporates and improving credit quality in cyclicals.
In this 27 page report, Barclays' analysts examine an approach to sector selection based on the CAPE ratio - in particular using the Shiller Barclays CAPE family of sector indexes developed by Robert Shiller in partnership with Barclays.
S&P Dow Jones Indices explores the performance of two sector allocation strategies within the Australian equities market - sector price momentum and cyclical/defensive sector rotation.