DC Pensions: Turning wealth into income
Featured Papers and Interviews With Industry Thought Leaders
There is no doubt that the shift from defined benefit (DB) to defined contribution (DC) pension plans in recent decades has had a marked impact on retirement dynamics. Previous generations may have been able to rely on a slower drawdown in retirement, preserving wealth as they go. For today's cohort, largely in DC plans, the complications can seem overwhelming.
READ NOW: DC Pensions: Turning wealth into income (Special Report)
Whilst DC plans are commonplace now, there are still many who do not participate. Can something be done with incentives, for instance taxing contributions rather than pay-outs? Or is it a question of accessibility and cost? For those that do participate, it is all about saving as much as possible. However, the tendency to discount the future is perhaps as acute as ever when costs of living are rising for so many.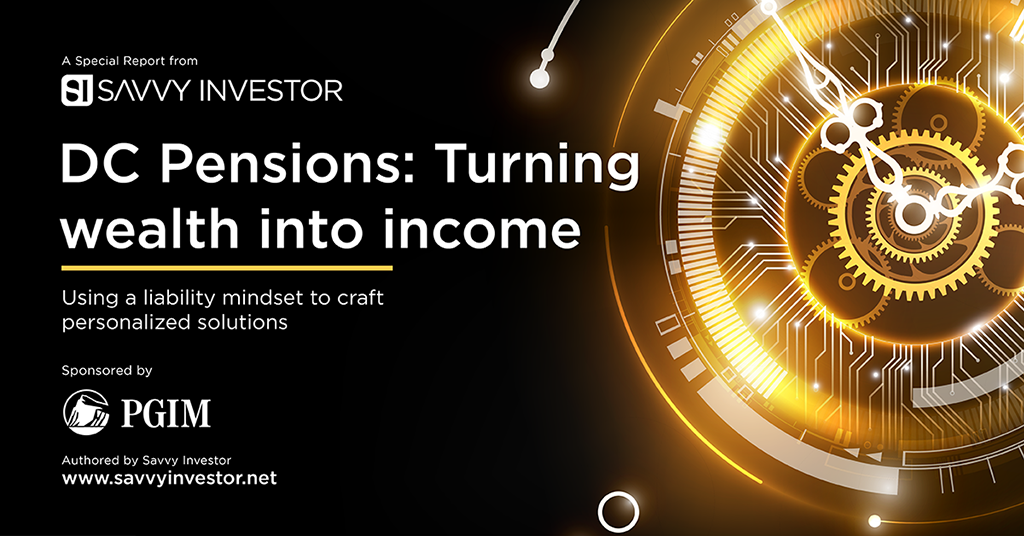 For compliance reasons, this paper is only accessible in the United States and Canada
This Special Report focuses on the challenges facing DC schemes, and how a transformation of approach may be required to meet the income requirements of a rapidly growing number of retirees.