Global Investment Outlook - September 2018
Lehman Plus 10: Lessons from the Past

September 15th marked the 10th anniversary of the bankruptcy of Lehman Brothers, an event that sparked the global financial crisis through its impact on the credit derivatives market and all entities with exposure to the tangled web of bad U.S. mortgage debt. 

As a result, within this month's selection of market outlook papers, many authors adopt a broader perspective that puts into context the lessons learned from Lehman's collapse, the GFC, and the 10 years since.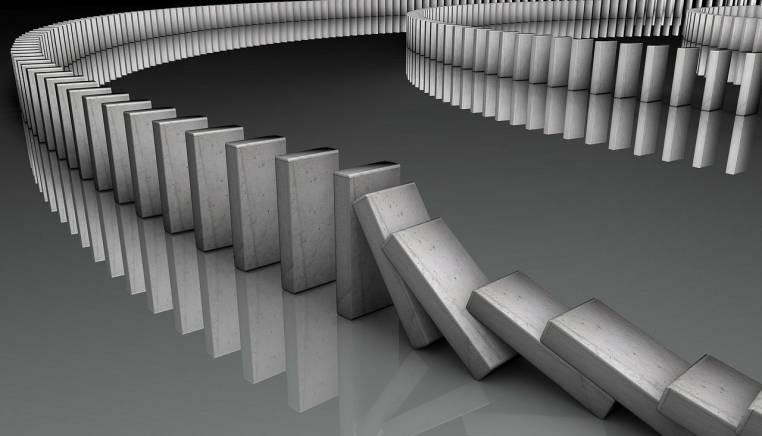 Investment Outlook Q4 2018: The uncharted path (Fidelity International)
(For compliance reasons, this paper is only accessible in the UK and Europe)
Ten years after the global financial crisis, the stresses in some emerging market countries this summer have revived memories, with analysts seizing on differences and similarities.
A Decade After the GFC: What Has (and Hasn't) Changed? (McKinsey Institute, 2018)
McKinsey Global Institute explores what has and what hasn't changed since the onset of the global financial crisis, specifically looking at global debt levels, bank liquidity, and risk of future contagion. 
10 Years After: A Changed World for Financials? (Axioma, Sep 2018)
This paper by Axioma examines U.S. financial stocks pre- and post-financial crisis. The 10th year after the Lehman failure is a good time to reflect and bring out important insights and perspective.
Dissolving Divides that shape the post-crisis era (Neuberger Berman, 2018) 
(For compliance reasons, this paper is only accessible in the certain geographies)
With financial and regulatory aftershocks of the GFC still being felt today, Neuberger Berman engages with clients and colleagues to look towards the future. 
The Five Real Lessons From Lehman (Barings, Sep 2018)
It's been 10 years since the collapse of Lehman Brothers. Christopher Smart, Head of Macroeconomic & Geopolitical Research, reflects on what the crisis taught us about market dynamics - and human nature.
Fixed Income Quarterly Report - Q3 2018 (Hermes IM)
Andrew Jackson, Head of Fixed Income, explains how he sees value across credit markets but perceives the best opportunities to exist in difficult-to-access sectors.
Multi-asset market outlook (Robeco, Sep 2018)
This monthly document by Robeco provides insights into the outlook for global equities, bonds, and foreign exchange. The authors also provide a brief regional economic analysis for the United States, Europe, Japan, and China.
Global Macro Outlook (AB, Aug 2018)
(For compliance reasons, this paper is only accessible in North America and South America)
AllianceBernstein provides updates on their global forecasts. In a general sense, global growth may soften, due to trade tensions and tightening financial conditions.
Q3 2018 Medium and Long-Term Return Forecasts (Amundi AM)
The current global expansion is set to run until 2020, but global GDP growth is decelerating.  This is partly due to the disparity between reinflation and an accelerating economy in the US, and slow growth and tepid inflation in Europe.
Monthly Market Monitor (Eaton Vance, Sep 2018)
Eaton Vance's Monthly Market Monitor contains updates on market events and implications for global investors. It provides a global perspective on fixed income, equities, and alternatives markets and ideas for related asset allocations.
U.S. Economy in a Snapshot (FRBNY, Sep 2018)
The Research and Statistics Group within the New York Federal Reserve Bank put together their observations about the current state of the U.S. economy.
Fixed Income Quarterly Outlook: Is the Economic Cycle Shifting? (Franklin Templeton, Sep 2018)
(For compliance reasons, this paper is only accessible in the EMEA region)
Many investors fear the economy may shift into recession, as all good things must come to an end. We don't share their near-term pessimism. However, ten years into a US expansion, we do see volatility on the global horizon.
Midyear 2018 Global Investment Outlook: Trade tensions and macro uncertainty (BlackRock)
(For compliance reasons, this paper is only accessible in the United States)
BlackRock brings out their mid-2018 investment themes, given the present backdrop of increasing macroeconomic uncertainty, yet steady growth and strong earnings.