Virtual Event 3-6 Aug 2021: Pension Bridge AltInvestor APAC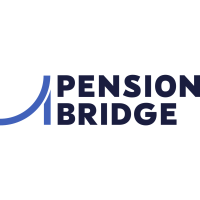 Bringing together APAC's leading investors and family offices for exclusive learning and networking. Join Pension Bridge in August for the 6th edition of their Altinvestor APAC conference.
Taking place virtually, for the second consecutive year, over the course of 4 half days from 12 noon – 4:30 pm HKT/SGT, this event will attract an audience of the alternative investment community's most influential thought leaders and decision-makers.
Building on the success of last year, the Pension Bridge Altinvestor APAC 2021 virtual forum will bring together 300+ asset owners; including representatives from Sovereign Wealth Funds, Public and Corporate Pension Funds, Insurers, Foundations and Endowments, Family Offices, and Investment Consultants, from the APAC region to connect, learn, share and discuss their perspectives on alternative investments, at a time when it is more important than ever to collaborate and network with peers.
Category
Listed in: Pension Funds Conferences, Investment Consultants Conferences, Other Institutions Conferences, Endowments and Foundations Conferences, Private Wealth and Family Offices Conferences, SWFs and Central Banks Conferences, Institutional Asset Managers Conferences, Insurance Companies Conferences, Investment Process Conferences, ESG and Ethical Investing Conferences, Markets Outlook Conferences, Emerging Markets Outlook Conferences, Alternative Asset Classes Conferences, Cleantech Investing Conferences, Hedge Funds Conferences, Infrastructure Investment Conferences, Private Equity and VC Conferences, Commercial Real Estate Conferences, Debt and Credit Outlook Conferences, Australian Superannuation Conferences, Asian Pension Funds Conferences, Fixed Income and Treasury Conferences.