Virtual Event 29-30 Oct 2020: Global AgInvesting Asia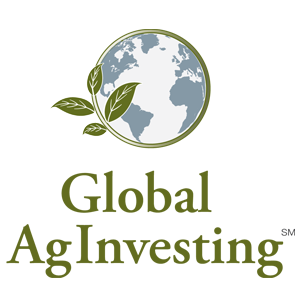 With influential Japanese institutional investors having already made allocations in the sector, and many more looking to follow suit, this is the year to join multi-national agribusinesses, along with ag-focused private equity and venture capital fund managers, institutional investors and other sector stakeholders at the 10th annual Global AgInvesting Asia conference.
Benefit from 2 days of insightful presentations by international experts to expand your knowledge and discover strategies for building diverse real assets portfolios. Unrivalled networking opportunities will facilitate building new relationships with operators, innovators and investors in global agriculture. Myriad investment opportunities are represented by large scale asset managers with AUM over $500 million, along with more nimble funds with an interest in AgTech and FinTech innovations.
Global AgInvesting Asia provides a broad overview of the agriculture investment landscape and a clear view of where the real money is moving in the space.
Discount for Savvy Investor members
Category
Listed in: Pension Funds Conferences, Investment Consultants Conferences, Other Institutions Conferences, Endowments and Foundations Conferences, Private Wealth and Family Offices Conferences, SWFs and Central Banks Conferences, Institutional Asset Managers Conferences, Insurance Companies Conferences, Investment Process Conferences, ESG and Ethical Investing Conferences, Stock Selection and Analysis Conferences, Markets Outlook Conferences, Stocks and Sectors Outlook Conferences, Alternative Asset Classes Conferences, Farmland and Forestry Conferences, Cleantech Investing Conferences, Private Equity and VC Conferences, Asian Pension Funds Conferences, Commodity Markets Outlook Conferences.