European Alternative Investing Summit 2019 (London) 4-5 Feb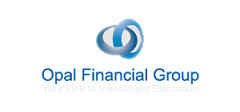 Opal Financial Group are hosting the Global Alternative Investing Summit of 2019 in London this February. As a premier event for Private and Institutional Investors alike, the event will focus on the number of opportunities and challenges that face investors in the constantly changing environmental landscape we are currently faced with. Alongside these intensive, educational debates, there is also a number of sessions designed to provide a more intimate setting or even one-to-one chats, increasing the number of networking opportunities available to delegates. To request the full agenda, or to sign up, please visit the website today!
Category
Listed in: Pension Funds Conferences, European Pension Funds Conferences, UK Pension Funds Conferences, Other Institutions Conferences, Institutional Asset Managers Conferences, Alternative Asset Classes Conferences, Cleantech Investing Conferences, Hedge Funds Conferences, Infrastructure Investment Conferences, Private Equity and VC Conferences, Commercial Real Estate Conferences.